New Patent: Less Pain, Less Wait at Dentist Office?
Balanced Pharma Expands Patent Portfolio, Fills Need for Less Painful, Fast-Acting, More Reliable Dental Injections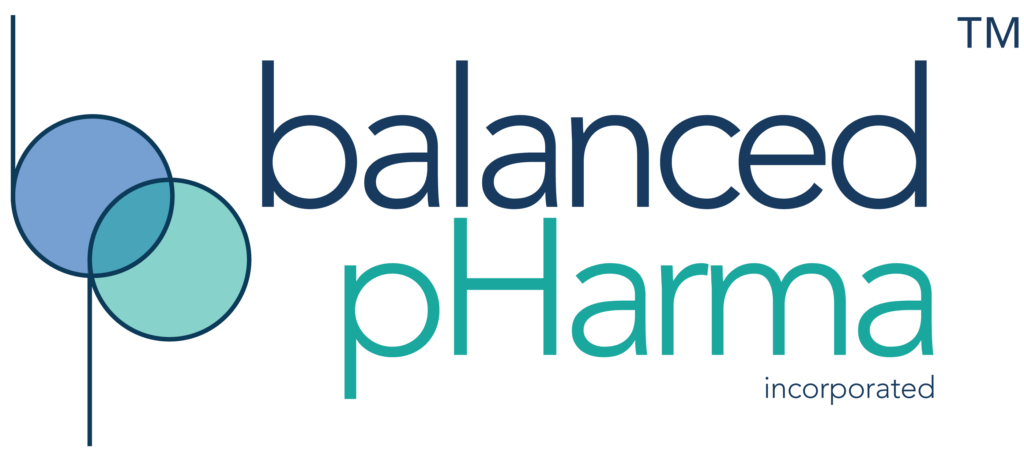 Cornelius, North Carolina / May 25, 2023 / — The United States Patent & Trademark Office has granted Balanced Pharma, Inc. (BPI) a second patent for its cartridge technology, which enables the long-sought ability to deliver acid-free local anesthetics in a standard dental cartridge. The company believes its new cartridge will enable dentists to administer numbing injections that are less painful, fast-acting, and more reliable.
Balanced Pharma is a pharmaceutical company headquartered near Charlotte, North Carolina, developing technology to make local anesthetic injections more comfortable for patients and more efficient for healthcare providers. BPI-001, the company's flagship new drug candidate, is a local anesthetic intended specifically for the dental market and will be supplied in a standard dental cartridge to provide a seamless replacement for existing products, with no new training, equipment, or protocols required. The proposed investigational product's buffered lidocaine/epinephrine formulation is free from the acid normally present in local anesthetics.
A large body of research shows that removing the acid from local anesthetics produces faster onset, less injection pain, and increased reliability, including an April 2023 study1 published in the British Journal of Oral and Maxillofacial Surgery that is especially notable because of the large number of patients and statistical power of the results.
Balanced Pharma's new drug candidate comes at a time when market research suggests that 9 out of 10 dentists would prefer a better anesthetic, and more than half of patients surveyed said the injection is the worst part of the dental experience.2  "We commissioned Olson Research Group to survey 181 dentists and 140 dental patients across the U.S., and it was hard to tell who is more excited about this product—patients or dentists," notes Dr. Scott Keadle, BPI's CEO.
More than 150 dentists and other providers participated in early funding rounds to help capitalize Balanced Pharma. "We're proud to be a company founded by practicing clinicians, working to deliver a product to provide patients more comfort," adds Dr. Keadle.  "We knew if we could provide acid-free anesthetic in a standard cartridge, that would be a huge win for providers and patients, and we're well-poised to deliver on that promise.  Stay tuned."
About Balanced Pharma, Inc.
Balanced Pharma, Inc. (BPI) is a pharmaceutical company based in Cornelius, North Carolina.  BPI intends to reduce injection pain, speed the onset of anesthesia, and increase the success rate of local anesthetic injections by developing and seeking FDA drug approval for a pH-balanced formulation of lidocaine with epinephrine, the most common local anesthetic in dental and medical procedures.
BPI's products are currently in development. They have not been approved by FDA, and are not available for marketing and sale in the United States.
—-
1 "Effectiveness of buffered and non-buffered local anaesthetic in inferior alveolar nerve block: A randomised study," M. Bala, A.O. Taiwo, A.A. Ibikunle, H.O. Olasoji, A.O. Sulaiman, B.C. Chukwuma, R.O. Braimah, B.O. Ile-Ogedengbe; Published in the British Journal of Oral and Maxillofacial Surgery, April 21, 2023; https://www.bjoms.com/article/S0266-4356(23)00108-0/fulltext
2 "58% of patients believe the injection is the worst part of the dental experience," Olson Research Group, "Patient Dental Care Study Quantitative Report, Conducted for Balanced Pharma, May 7, 2021," Fielding: March 30–April 23, 2021, total sample size: n=140 (includes 40 parents/caregivers);
 "Over 90% of dentists report a desire for current anesthetics to be more reliable, less painful, or faster acting," Olson Research Group, "Dentist Quantitative Report, Conducted for Balanced Pharma, August 13, 2021," Fielding: June 18–July 19, 2021, total sample size: n=181;
—-